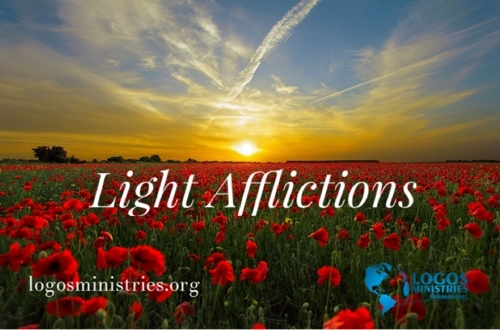 For our light affliction, which is but for a moment, worketh for us a far more exceeding and eternal weight of glory. ~ 2 Corinthians 4:17 KJV
Are you going through some afflictions? Do you feel like you can't handle anything else that comes your way? Hang in there beloved and focus on those things that are eternal. Focus on what is coming our way in the light of eternity. It may seem overwhelming right now but we get overwhelmed when we focus on the problem. Look at your situation as a "light affliction" when we compare it to how long we will be with the Lord. We always need to make our God bigger than our problems. It may seem like a struggle because you may feel knocked down but lift your eyes and look towards Him. Jesus is our Savior and he provides a way out of your affliction or whatever you are going through.
Seek Him, Listen to Him and Trust Him. He is there for you.