How We Came to Charis Bible College…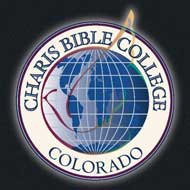 We were married for only 6 months before I was diagnosed with cervical cancer in June 2009. Just a few months before that we were attending a leadership course at church that taught from Andrew Wommack's teachings. We listened to the Christian Survival Kit and Harnessing Your Emotions. God had prepared us so perfect for victory in this trial and we were able to stand on the word of God and receive. I was healed without any surgery and I thank God for preparing me. I especially thank my husband for being my support and encouragement to focus on the word .
You can read more detail about this testimony on Andrew Wommack's website. Shortly after that the Lord called us to attend Charis Bible College. We sold our house, packed up our stuff and headed for Colorado by July 2010.

After 3 years of sitting under awesome teachings about the Grace of God and learning about his love for all of us we feel truly blessed. When God calls you listen to him! He knows what He's talking about. Our journey with the Lord is a never ending path and we pray that you would be encouraged to follow the leading of the Holy Spirit as he guides you in God's will for you.
Jeremiah 29:11~ For I know the thoughts that I think toward you, saith the LORD, thoughts of peace, and not of evil, to give you an expected end.