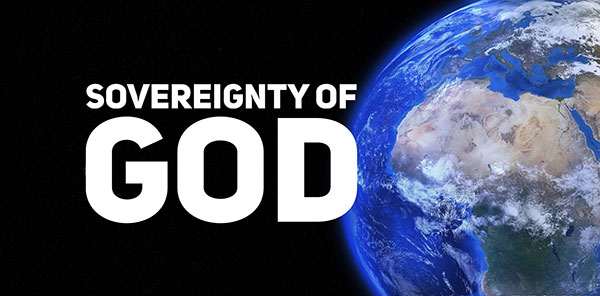 It is true that God is Almighty and He is sovereign but many people think that God is totally in control of everything, including our lives and what happens in it. The truth is God handed dominion and authority over to mankind. He created this world for us and for us to rule it with dominion and authority. Yes, Adam made a mistake and lost it to satan back in Genesis chapter 3 but what many churches fail to teach or may not know is that Jesus won it back and returned it to us through Him. That's why it's called "The Gospel" of Jesus Christ. It's the too good to be true news of Jesus Christ.
First He gave "us" not just the disciples centuries ago but us now, authority to use his name.
And when he had called unto him his twelve disciples, he gave them POWER against unclean spirits, to cast them out, and to heal all manner of sickness and all manner of disease. Matthew 10:1 KJV
With the authority to use the name of "Jesus" we can heal the sick and cast out demons. Have you ever heard of a "power of attorney"? Webster's online dictionary defines power of attorney as: "a legal instrument authorizing one to act as the attorney or agent of the grantor". When you apply this to our lives this means you are allowed to use all the power that is present in the name of Jesus. He is the agent of grantor in our case. God the Father gave Jesus the authority and then Jesus hands it over to us.
Here is another example:
Behold, I give unto you POWER to tread on serpents and scorpions, and over all the power of the enemy: and nothing shall by any means hurt you. Luke 10:19 KJV
Notice how it is given to us. We are given permission and it is our responsibility to take care of situations that arise that involve the enemy. We have been given faith and we need to apply it in our lifetime. So we cannot use the term God is control or totally in control because He gave us the authority and power to handle our situations.
And whatsoever ye shall ask in my name, that will I do, that the Father may be glorified in the Son. John 14:13 KJV
If ye shall ask any thing in my name, I will do it. John 14:14 KJV
If you don't ask you can't receive it. Jesus wants the Father to be glorified. He won't be glorified if you expect Him to do it for you instead of believing on His promises so it can be done.
I learned this simple formula years ago:
GOD IS GOOD – the DEVIL IS BAD
Things that are good in your life come from God and we must also rightly divide them in our circumstance. I say this because the devil can entice you with good things to distract you and get you off track. Things that are considered bad in your life are sickness, a series of bad events occurring or disease. God does not afflict you with disease to teach you a lesson or cause bad events to happen to us. God loves us and protects us. Some people may say, "But He allowed it to happen". No, he simply cannot go over His own authority. Once it's said and done, that is it! It's done! You can't change it. If Jesus gave us the authority he can't take it back just because we don't know how to use it. He would be violating his own law or commandment.
God has given us responsibility and it is a great responsibility. We need to use it wisely and trust our faith works for us. After all, it isn't our faith. It is the faith OF Jesus that we have been given.
Even the righteousness of God which is by faith (of) Jesus Christ unto all and upon all them that believe: for there is no difference: Romans 3:22 KJV
We have the faith OF Jesus. It was a gift given to us by our Lord Jesus Christ. God made sure when he created us that we would have all we need to overcome this world. We are more than conquerors! We don't need to wait on God. God is waiting on you to stand firm with your faith and overcome. We are heirs of a NEW COVENANT.
God bless you and know that you are blessed with authority, power and dominion.