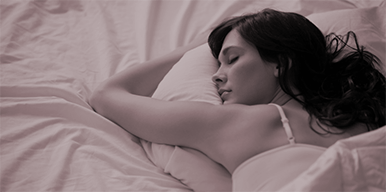 In this busy world we live in sometimes we find ourselves not being able to sleep at night. Our minds are continually thinking even after our body is on the bed trying to relax. I know what it's like and I have experienced insomnia. It's no fun! A few years ago I heard the bible has every answer for us so I searched and found several scriptures that talk about sleep.
When thou liest down, thou shalt not be afraid: yea, thou shalt lie down, and thy sleep shall be sweet. Proverbs 3:24
So what do you do once you find a scripture that pertains to your circumstance? You put it to work for you! Well, I put that scripture to use in my life. The first thing to remember is it needs to be mixed with faith. That means first you need to BELIEVE it will work for you and without a doubt it will. If you can read this and know that it worked for me and many other people I have shared this with I pray that you would experience it too! If you look at it's simplicity you can live it.
For unto us was the gospel preached, as well as unto them: but the word preached did not profit them, not being mixed with faith in them that heard it. Hebrews 4:2
For you to experience the scriptures you need to mix them with faith or it has no effect. Believe it will work.
What I did was I read it several times so I could really understand what it was telling me. "When thou liest down thou will not be afraid." To me that meant when I lie in my bed I will not be afraid I will have a nightmare, not be afraid I won't be able to sleep or any other fear I may have. "Thou shalt lie down and thy sleep shall be sweet." This part was the part that sealed the deal. When I sleep my sleep will be sweet. I smiled and closed my eyes and the next thing that happened was I was waking up by the sound of my alarm in the morning. Praise the Lord! I received that "sweet sleep" that I was promised. It's that simple!
When I worked for Andrew Wommack Ministries in the phone center, I prayed for several people who could not sleep either. I remember one man in particular that called and told me his story of sleepless nights. It wasn't just one night, it was years of not being able to sleep at night when he wanted to. I just smiled and said, "I know what you need." I read the scripture above, prayed for him to experience that scripture and let the Word work in his life.
He called back a week later and surprisingly reached me again. He said he was hoping to speak to me to tell me the great news! He told me he has had the best sleep since the day we prayed that scripture. Glory to God and His promises! Be blessed!
Another scripture for sleep:
I will both lay me down in peace, and sleep: for thou, Lord, only makest me dwell in safety. Psalms 4:8