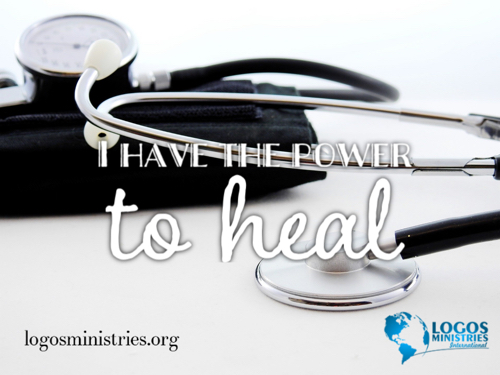 * I have the power to heal *
~ Do you walk around thinking of that often? You should because it's true of you too! The more we think about who we are the more we will approach people who are hurting and need healing and see results. Jesus healed everyone he encountered! We are like Him! Remember He lives in us.
Herein is our love made perfect, that we may have boldness in the day of judgment: because as he is, so are we in this world. ~ 1 John 4:17 KJV
We all need to meditate on that regularly including me! That old saying comes to mind right now: "out of sight out of mind." We are a forgetful people. Even if you have seen "the power" in the past it doesn't mean you will always see those results if you are not focused on God and your identity. Ultimately, we are the variable between the power of heaven manifesting on earth.
Peter said, "silver and gold have I none but WHAT I DO HAVE I give to you. " Acts 3. He had the same power that raised Jesus from the dead living inside of him and you have it too!! Go out a touch someone who needs healing and watch how the Lord will work through you. He will confirm this truth of the Word. Now go and use it! Make daddy proud!