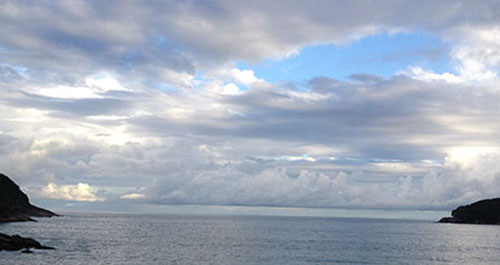 Throughout the New Testament there are several references to Jesus' return. It was also prophesied in the Old Testament. He will return as the King of all Kings and the Lord of all Lords. Let's look to see what the bible tells us about His return.
* Appearing in God's presence sinless *
And as it is appointed unto men once to die, but after this the judgment: So Christ was once offered to bear the sins of many; and unto them that look for him shall he appear the second time without sin unto salvation. ~ Hebrews 9:27-28
The truth is until He returns our body does die and there is no escape to that. Jesus died for all of us so that we could look toward him in the hope that when we appear in front of God on judgment day that we will be in the presence of God the Father without sin simply because we believed in Jesus and what he did for us on the cross. I say "simply" because God loves us and wants us to be with Him. So He made it simple for us to be there.
* Jesus Must Prepare a Place First *
In my Father's house are many mansions: if it were not so, I would have told you. I go to prepare a place for you. And if I go and prepare a place for you, I will come again, and receive you unto myself; that where I am there ye may be also. ~ John 14:2-3
Jesus told us first he will go and prepare a place and then he is returning to receive us. If you were to receive someone in your house isn't it right that you prepare it, arrange it, clean it if you need to and then you are ready to receive people in your house? Jesus has done this for us.
* Always be ready for His return *
But as the days of Noe (or Noah) were, so shall also the coming of the Son of man be. For as in the days that were before the flood they were eating and drinking, marrying and giving in marriage, until the day that Noe entered into the ark, And knew not until the flood came, and took them all away; so shall also the doing of the Son of man be. Then shall two be in the field; the one shall be taken, and the other left. Two women shall be grinding at the mill; the one shall be taken, and the other left. Watch therefore: for ye know not what hour your Lord doth come. ~ Matthew 24:37-42
If we aren't exactly sure when Jesus will return then it is our duty to always be ready as if He can return at any second. The worst feeling would be that if you got tired of waiting and decided that it is ok to walk away because He is taking too long that could be the exact time when he returns. So he told us to just be prepared. Study your bible and have a personal relationship with Him. You won't have anything to worry about in that case.
* The way Jesus will Return *
And when he had spoken these things, while they beheld, he was taken up; and a cloud received him out of their sight. And while they looked steadfastly toward heaven as he went up, behold, two men stood by them in white apparel; Which also said, Ye men of Galilee, why stand ye gazing up into heaven? this same Jesus, which is taken from you into heaven, shall so come in like manner as ye have seen him go into heaven. ~ Acts 1:9-11
The way Jesus left the earth is the same way He will return. As the disciples saw him ascend to heaven this is the same manner the whole world will see Him descend to earth again.
* Jesus and the archangel will shout *
For the Lord himself shall descend from heaven with a shout, with the voice of the archangel, and with the trump of God: and the dead in Christ shall rise first: Then we which are alive and remain shall be caught up together with them in the clouds, to meet the Lord in the air: and so shall we ever be with the Lord. ~ 1 Thessalonians 4:16-17
Every time I read this I just see an amazing view. I pray that you could picture what these scriptures are saying. Jesus is going to shout out loud along with the voice of the archangel as He is descending to earth. There is going to be a loud sound and all of sudden, it seems like an alarm clock going off, but the people who already died and were waiting for Jesus to return, instantly have their spirit and soul back in their body and their body is whole again. The main difference this time is that the body is indestructible and incorruptible. It's a body that won't die, ever again. It is eternally perfect! Then the remaining believers who are alive and witnessing this will go up in to the sky to meet the Lord but they never had to go through death. They are instantly changed to have an incorruptible body like the others. Praise the Lord! That is our hope and that is what we look forward to.
The archangel that shouts with the Lord is Michael. Michael is mentioned in the bible defending people and I see him as a warrior. He fights battles and this is exactly what they are getting ready to do. Jesus, Michael and all the other saints are going into battle. In the book of Daniel it is mentioned or prophesied that Michael will stand up, the great prince and there will be times of trouble. [Daniel 12:1 ~ And at that time shall Michael stand up, the great prince which standeth for the children of thy people: and there shall be a time of trouble, such as never was since there was a nation even to that same time: … ]
* We will be like Him *
Beloved, now are we the sons of God, and it doth not yet appear what we shall be: but we know that, when he shall appear, we shall be like him; for we shall see him as he is. ~ 1 John 3:2
In God's eyes we are His children and because we have been adopted into God's family we are like His son Jesus. Right now Jesus is in heaven and he has an incorruptible/indestructible body. It is his glory! In the Greek language glory is doxa. I once learned, if you study further, it also means God's opinion of you. He only has good thoughts about you. You are His glory!
* Everyone will see Him *
Behold, he cometh with clouds; and every eye shall see him, and they also which pierced him: and all kindreds of the earth shall wail because of him. Even so, Amen. ~ Revelation 1:7
When Jesus returns everyone in the world will see Him. That is amazing because I don't know how the people on the opposite side of the world will see Him but it says they will. I suppose he will circle all around so everyone sees Him. What a glorious sight that will be!