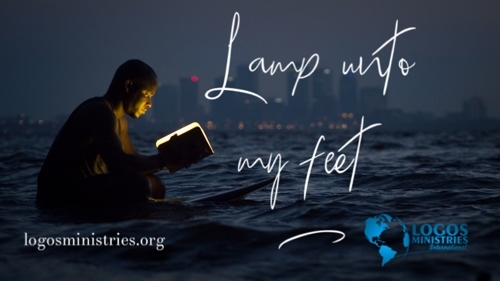 Thy word is a lamp unto my feet, and a light unto my path. ~ Psalms 119:105 KJV
Have you ever been walking in the dark and you needed some light to show you where the path is or to help you guide where to put your next steps? Well, the word of God can be looked at like a light that guides your path. We live in a fallen world and there is a lot of darkness around us but we are the light. Not of our own selves but because of who lives in us. Jesus is the light that illuminates our path.
Then spake Jesus again unto them, saying, I am the light of the world: he that followers me shall not walk in darkness, but shall have the light of life. ~ John 8:12 KJV
Jesus is the light and when we accept him into our life we walk with the light. We illuminate a room when we walk in. Darkness can see the light in us and darkness flees. It is fascinating how Jesus is the "Word of God", the Bible is the "Word of God", Jesus who is the Word of God became flesh and walked among us. The Bible is now our manual and it helps us on a daily basis. When we don't know what to do we can turn to it and get the answers we need to move forward. Just as a lamp guides your path, the Word of God is guiding your steps daily … if you let Him. Enjoy the journey! It will be amazing!