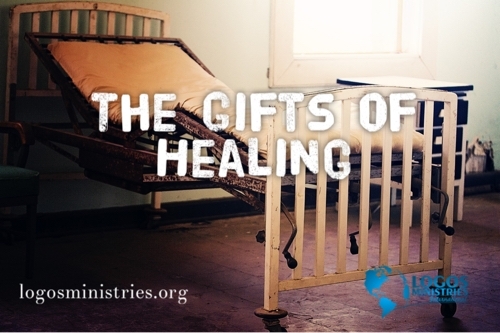 And he arose out of the synagogue, and entered into Simon's house. And Simon's wife's mother was taken with a great fever; and they besought him for her. (39) And he stood over her, and rebuked the fever; and it left her: and immediately she arose and ministered unto them. (40) Now when the sun was setting, all they that had any sick with divers diseases brought them unto him; and he laid his hands on every one of them, and healed them. ~ Luke 4:38-40 KJV
Are there a couple of ways that healing was manifested on the people in these passages? Absolutely! In verse 39 Jesus stood over Peter's mother in law and spoke to the fever, it left and she was healed. Jesus used his authority and the woman became well. But the following scripture in verse 40 shows he healed in a different manner. He "laid his hands on every one of them, and healed them." It does not say he spoke over them or rebuked their sickness. He laid hands on them. This is where the gifts of healing were active in his ministry for all the people who came to him. When a believer touches someone he is transferring the power of God onto the person. God is working through them to set them free. The Lord Jesus was operating in the gifts of healing. This is one of the 9 gifts we receive with the baptism of the Holy Spirit. It also falls under a category of a "Power Gift". The power of God is flowing through the believer to change the situation that has occurred. He is bringing restoration.
And it came to pass, that the father of Publius lay sick of a fever and of a bloody flux: to whom Paul entered in, and prayed, and laid his hands on him, and healed him. (9) So when this was done, others also, which had diseases in the island, came, and were healed. ~ Acts 28:8-9 KJV
Above we can see that Paul was working through the gift of healings. He laid his hands on him and Publius was healed. The gifts of healings can stop the activities of viruses and germs in the body, it can reverse damage they have caused and bring about total restoration.
So the next time you see someone who needs prayer and asks you to pray for them you can lay hands on them and let God's healing power flow through you to heal the person. It is God's will for them to be well.