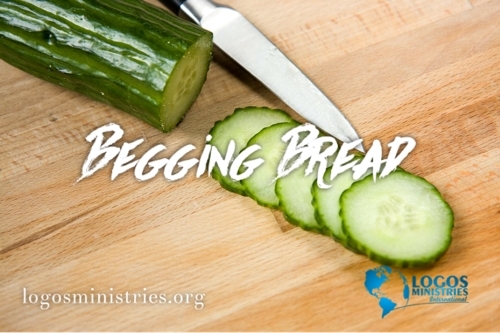 I have been young, and now am old; yet have I not seen the righteous forsaken, nor his seed begging bread. ~ Psalm 37:25 KJV
The psalmist who wrote this chapter was David. We know he went through a lot of trials and tribulations throughout his life. He went through times of having a little and times of having an abundance. Now towards the end of his life he noticed something about the people who follow God that should bring us peace. He did not see "the seed" of a righteous man begging for bread. This is referring to the children of the man who was righteous. What should we take away from this scripture today?
It really makes you think because if you analyze a person's life who follows God they do not need to beg. The Lord provides for all their needs. Faith and knowing that you are loved are very important in a believers life. If he/she has faith his faith will work because he knows God loves him/her. Faith works through love. There is nothing God wouldn't do when you trust Him and have faith that He will take care of your needs.
Someone shared a testimony about not having any food except one cucumber in the refrigerator. The husband who was unemployed at the time was thinking they were going to starve because there was no way they could buy groceries and said this to his wife. The wife was quiet and then a few seconds later the wife started to laugh out loud. He couldn't understand what did he say that was so funny. The Holy Spirit brought the scripture we are discussing to her remembrance so she began to laugh hysterically. I believe it was an anointed Holy Spirit laugh since it was so outrageous.
He asked her what she was laughing about and she told him the scripture. She did not say anything else. As they sat down to eat their last cucumber there was a knock at the door. They went to answer it and found many bags of groceries but no one there. Someone had anonymously left them hundreds of dollars worth of groceries there for them to have. They had an excellent meal that night. When one thought they were going to starve the other heard from the Holy Spirit a scripture that confirmed the promise. Trust God and His promises and you will have your testimonies to share as well.