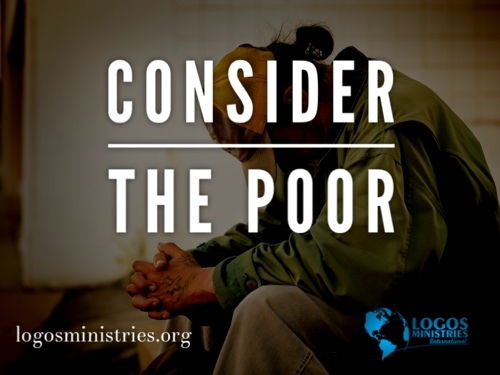 Blessed is he that considereth the poor: the Lord will deliver him in time of trouble. (2) The Lord will preserve him, and keep him alive; and he shall be blessed upon the earth: and thou wilt not deliver him unto the will of his enemies. ~ Psalm 41:1-2 KJV
Do you consider the poor? You may be asking, "What does consider mean"? It means do you see them and try to help them when they are in need. There is a blessing upon a person who helps those in need. Jesus even said if you help the poor you are helping him.
It's true that the enemy is an opportunist and has played on the heart strings of many who have helped people who thought they were in need but later found out they were scammers. What do we do in this case? I believe we continue to do our part for the Kingdom because they will have to account for their actions of deceit.
There will come a time when you may need help for some provision needed in your life. This is when God will take care of you because you took care of one of His. There are plenty of times when we have been in need and the Lord took care of us. There is a response of the other person who needs to cooperate with the Lord whom he is calling to give into your circumstance. Sometimes there can be a delay but when we stand strong on God's promises He will move mountains to get provision to whomever needs it. He is our loving Father who takes care of us. Trust Him!