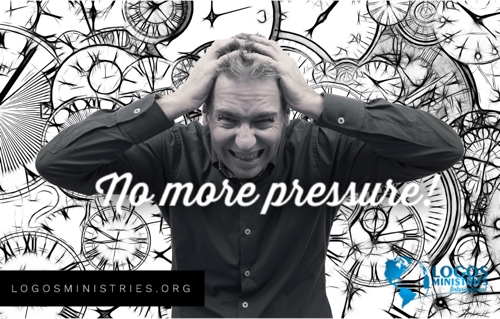 Have you ever put a lot of pressure on yourself so that you could be "better" in God's eyes? If you are like most people the answer is "Yes!" We can get to a place where we feel we are just not good enough and won't ever be. But there is a great promise in God's word for you.
Being confident of this very thing, that he which hath begun a good work in you will perform it until the day of Jesus Christ. ~ Philippians 1:6 KJV
Reading and meditating on the scripture above has helped me to be free of that kind of pressure. If you have felt the pressure of trying to be "good" for God you can relax. Take a load off! God is at work in your life … if you let Him. Your desire to be a better person is a sign that the Holy Spirit is already working in you. We are all a work in progress. We haven't reached the goal but we are all on our way. Everyone has their own pace walking with the Lord. It is a personal journey with Him and no one else can change it or help you transform any faster. It is all a matter of your personal time spent with the Lord.
For it is God which worketh in you both to will and to do of his good pleasure. ~ Philippians 2:13
The word confirms what I said. Your desire to be better is God working in you. The desires you have are desires he placed in your heart. We still have freewill to choose to acknowledge those sentiments or not. When you notice you are willing you are coming into agreement with his woe. God is so loving and gentle and wants to show himself strong in your life so others can see how he treats his children. He wants the world to see how wonderful it is to walk in the Lord's blessings. When I mean the "world" I mean those who are not walking with the Lord.
So let go of the pressure, lift your head up high and know that God is at work in your life! Be confident like it says.