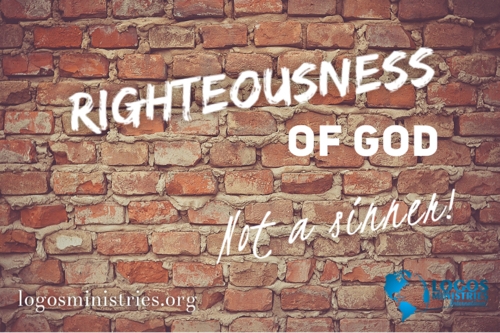 Did you grow up being taught that you are just a sinner and you need to repent for your sins? It's awful to feel that you constantly do everything wrong and God is not pleased with you. You would begin to feel that you can't accomplish anything God asks you to do because you aren't good enough.
For he hath made him to be sin for us, who knew no sin; that we might be made the righteousness of God in him. ~ 2 Corinthians 5:21 KJV
The too good to be true news is that you have been made clean by the blood of Jesus. A man that never sinned or knew sin took your place on a wooden cross two thousand years ago. His name is Jesus. Your freedom from that sin was purchased with His death and resurrection. Today as you accept that work on the cross you are considered righteous. That means you are in right standing with God. When God looks at you He sees someone who can do no wrong because His son lives in your heart. That doesn't mean you can't sin or do wrong. It means His view or opinion of you is always good. He's not angry with you.
People who are religious and do not have a relationship with God will be very offended if you teach that good news. In the four Gospels before Jesus was crucified, you can read about many disputes between the Pharisees and Sadducees of his time. These high priests were members of the Jewish faith that followed the Law of Moses but lost their focus. They became more focused on doing the Law to achieve righteousness instead of having faith in a savior or God to help them be righteous. They became "human-doings" instead of "human-beings". The Law of Moses was also about faith. It wasn't about the act, it was about the individual's heart.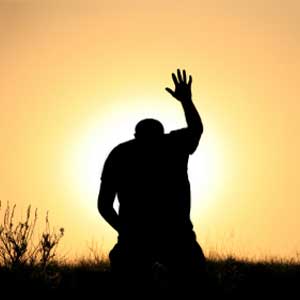 God has always been interested in a relationship with you not what you can do for Him. That was the main difference in the high priests and people of faith. David, for instance, did several things wrong but he knew God loved him. He could approach God and pray with confidence that God would answer him.
If you can accept the truth that you are righteous it will change your life! It will change how you approach God in your prayer time; it will change your own personal view about yourself, it will change how you pray and you will feel like you can do what God impresses in your heart.
Therefore if any man be in Christ, he is a new creature: old things are passed away; behold, all things are become new. ~ 2 Corinthians 5:17
Seeing the Kingdom of God in your life is linked to how you view yourself and how you think God sees you. Jesus knew he was loved by God the Father. If you can see yourself the same way you will start to see the power of God in your life and those you encounter. It's all founded on LOVE! Remember you are the righteousness of God through Jesus because you are a new creation.