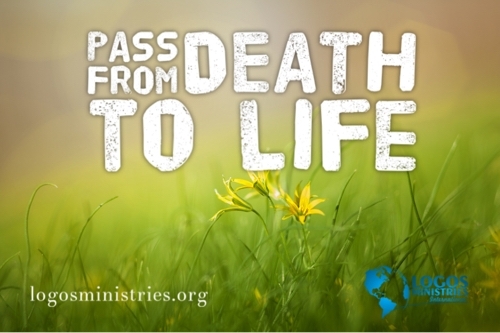 Verily, verily, I say unto you, He that heareth my word, and believeth on him that sent me, hath everlasting life, and shall not come into condemnation: but is passed from death unto life. ~ John 5:24 KJV
Are you listening to what Jesus is saying to you? It doesn't have to be an audible voice. It can be the Bible. He can speak to you using the scriptures as you read. There is a connection he makes with us when he wants to get a message to us or get our attention.
Do you believe in God? Jesus says if you believe in Him you also believe in the One who sent Him and because of that you will pass from death unto life. We do not need to fear separation from Him. He promises he will always be with us and when we die we go to be in his presence. Those are some of the amazing things we have to look forward to because we believe in Jesus.
Rise up today with a new confidence against fear and death. He loves you and he wants you to walk daily in peace. Join Him and keep your eyes on Him daily.